[ad_1]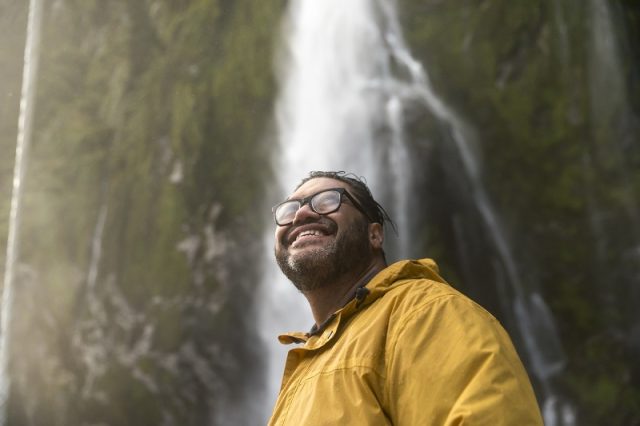 Publishes the successful launch of its first global 100% Pure New Zealand campaign since 2019, IF YOU'RE LOOKING FOR IT, Tourism New Zealand presents its first global trade incentive campaign for the travel trade as part of the global campaign. IF YOU SEEK is a call to curious travelers who want to seek more through extraordinary travel experiences. The enchanted magic and experience of Aotearoa (New Zealand) is preserved for the manuhiri [visitors] who wish to go beyond the unseen and explore, immerse and embrace New Zealand's rich culture and landscapes.
As part of the campaign, two lucky Indian travel sellers will get to experience New Zealand first hand and will join travel sellers from Australia, Germany, Japan, North America, Singapore, South Korea and the UK. Travel sellers will be able to enjoy the New Zealand experiences that have been highlighted as part of the 'IF YOU'RE LOOKING FOR' campaign.
Below are the qualification criteria for Indian travel sellers:
Subscribe to the trade newsletter by filling out the form on the Tourism New Zealand trade website
Achieve NZSP (100% New Zealand Specialist Program) Bronze status
Sign up to Marketing Hub and download at least one resource from the If You Are Looking campaign which can include videos, articles, social listings, banner ads, etc. and use it for your marketing initiatives
Attend at least one webinar If you are looking between November 2022 and February 2023. These webinars will provide a holistic range of inspiring experiences in an engaging format
"Working closely with the travel trade fraternity in India is an integral part of our strategy to support the recovery of tourism in New Zealand. Through this special incentive campaign, we encourage our Indian travel sellers to seek more and fully immerse themselves in New Zealand, enhancing their knowledge of the destination. It's an incredible opportunity for them to experience New Zealand first-hand and share their experience with their customers," explained Gregg Wafelbakker, Asia General Manager, Tourism New Zealand .
Dhruti Toprani, India Sales Manager, Air New Zealand added: "Air New Zealand is delighted to partner with Tourism New Zealand on this initiative. India is a very important and priority market for our joint venture NZSQ and this engagement allows the our business partners enhance what New Zealand has to offer by taking advantage of the great resources available to them by Tourism New Zealand."
The trade incentive campaign starts today and will end on February 28, 2023.
[ad_2]

Source link